Glasgow might not be Scotland's capital city, but it is the country's largest city. Bursting with culture, creativity and vibrancy, Glasgow can offer many different options to a wide variety of travellers and tourists.
At Stop By Scotland, our writers are very passionate about showcasing the very best for tourism in Scotland. In this article, the team will be breaking down and listing what they consider to be the must see and must do when visiting Glasgow.
Go on a music tour of the city
Glasgow Music City Tours is one of the newest attractions to the city in recent years, where knowledgeable tour guides take you around the city's famous music venues and tell you about all the legendary stories which have taken place in and around these venues. Expect to visit historic venues such as the Barrowlands, King Tuts and more. This is a perfect tour for the enthusiastic music fan that has an interest in Scottish music from the 60's 'til present date.
Visit Ashton Lane
Located on the backstreet of Byres Road in the West End of the City, there is numerous bars, restaurants and even an independently run cinema. But it isn't the standard of bars which makes Ashton Lane so great, it's the way it looks. A charming brick road sounding by fairy lights and lamp posts creates a quirky location which acts as a miniature version of how the West End is viewed.
Visit Celtic Park
Scotland is home to one of European footballs giants in Celtic Football Club. Every second week there is likely to be a match happening at Celtic Park in the East End of Glasgow, and it would be well worth attending if you are a football fan. Celtic might not make quit as much revenue and command international success as a lot of the English teams, but there fans bring a passion which you don't see at many football clubs.
Have some drinks in the Merchant City
One of Glasgow's most modern and trendy districts to shop, drink and eat in is the Merchant City. Located in the heart of the City Centre, expect to see high-profile designer stores such as Armani, Mulberry, Gant, Ralph Lauren and more. As well as great restaurants and cafés such as Mono, Paesano and more, you'll no doubt have great fun visiting the Gallery of Modern Art, the City Halls, Virginia Court, and all the other boutique spots. If you go at the right time of year, you could visit the Merchant City Festival. You should look into Merchant City Hotels, as it's a great destination to be based.
The riverside museum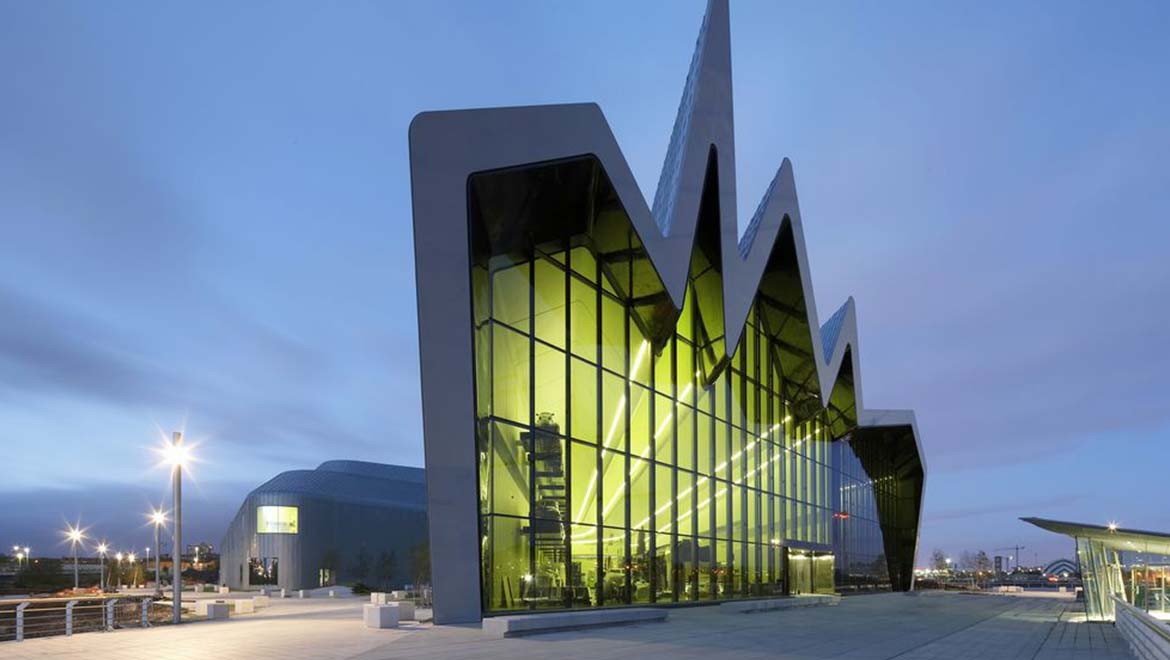 Of course, if you are looking to view some of the more historical architecture in Glasgow you should start at the Art School, for some of Charles Rennie Mackintosh's best work, however, modern builds aren't so bad in Glasgow either, one which stands out is the Riverside Museum, which is perhaps one of the most unique buildings in the whole of the UK.
Glasgow is an incredibly eclectic place to visit and you'll struggle to run out of activities to do during your stay. As we mentioned above, we do recommend staying in a merchant city serviced apartment, so make sure that you check out Fraser Suites and the other surrounding hotels as an option during your stay.